Fall Instructs: Pitching impresses in loss to Braves
---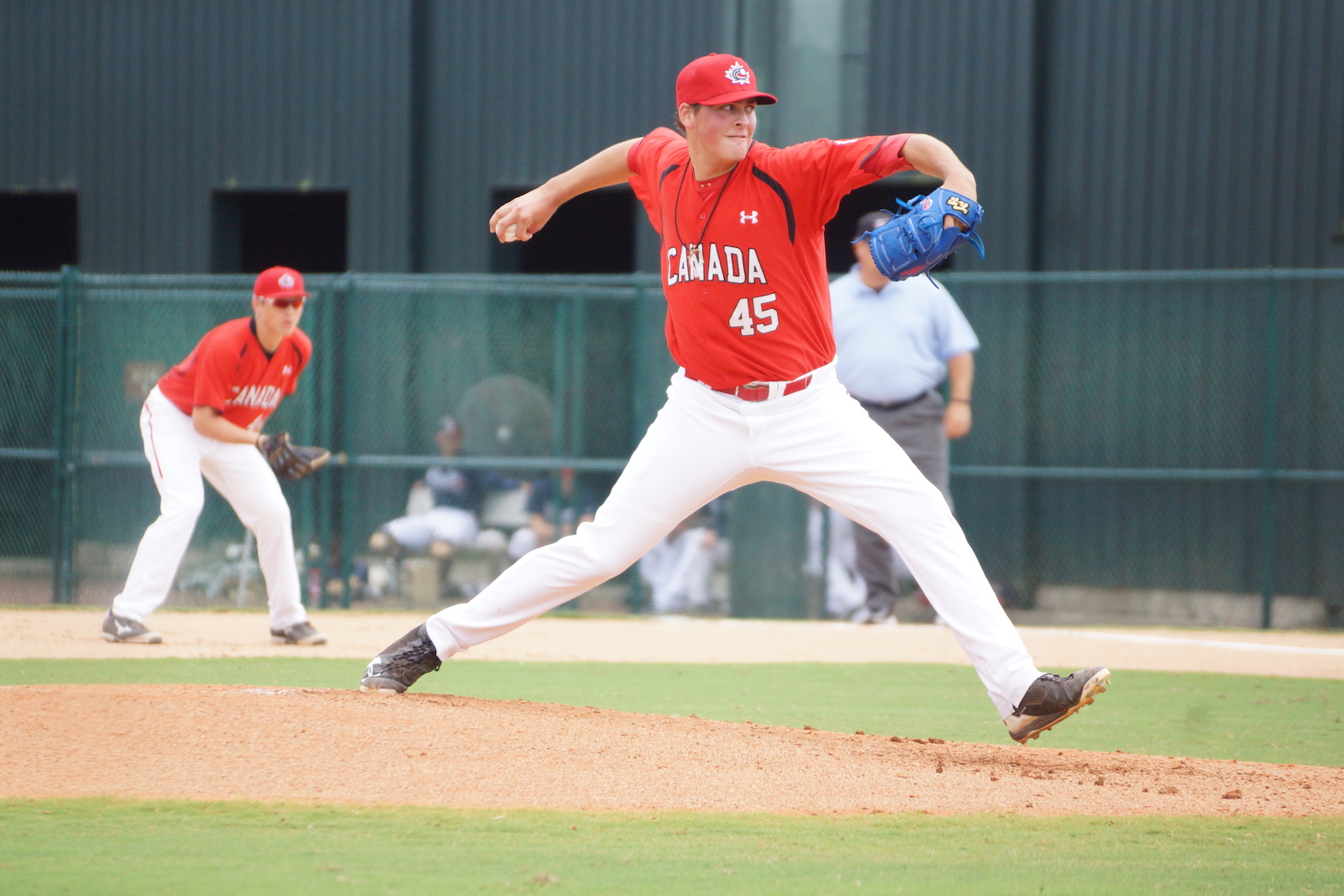 (Photo: Eddie Michels)
LAKE BUENA VISTA, Florida-Amid 24 new faces after the conclusion of the World Baseball Softball Confederation U-18 Baseball World Cup last month in Thunder Bay, the Junior National Team program opened the annual Fall Instructional League camp today with a 5-0 loss to a group of professional prospects from the Atlanta Braves organization at ESPN Wide World of Sports.
The juniors pitched well but were stymied offensively as the Braves scored three runs in the fifth and added two more in the seventh to escape with a 5-0 win.
Starter Ben Abram (Georgetown, ON) gave up just one hit over three innings on the mound to go along with one walk and two strikeouts. After a single in the first, Abram induced a pair of ground balls to get out of the inning before getting a double play after a lead off walk in the third.
Reliever Caden Griffin (Ottawa, ON) took over for Abram to start the fourth and allowed a lead off double before getting a strikeout and two fly outs to strand the runner.
The Braves took advantage of a lead off, two base error to start the fifth before two singles and walk and another single plated three runs to open the scoring. Griffin worked his way out of a bases loaded jam in the sixth to keep the Braves off the scoreboard and end his three-inning outing.
The Braves added a pair of insurance markers off reliever Tate Dearing (White Rock, BC) in the seventh, both coming on RBI singles. Dearing went the rest of the way and registered five strikeouts over three innings of work.
Offensively, TJ Schofield-Sam (Brampton, ON) enjoyed a 2-for-3 day at the plate while Cesar Valero (Calgary, AB) had a double in the second inning. Ryan Magdic (Beamsville, ON), Noah Naylor (Mississauga, ON) and Daniel Carinci (Ajax, ON) also had hits in the loss.
UP NEXT: The juniors will receive a visit from the Toronto Blue Jays Fall Instructional League squad at ESPN Wide World of Sports tomorrow for a 1PM ET contest…RHP Declan Dutton (Vancouver, BC), Cameron Thickson (Winnipeg, MB) and RHP Zack McQuaid (Oshawa, ON) are all slated to pitch.