Combined no-hitter leads Atlantic Maroon to Tournament 12 title
---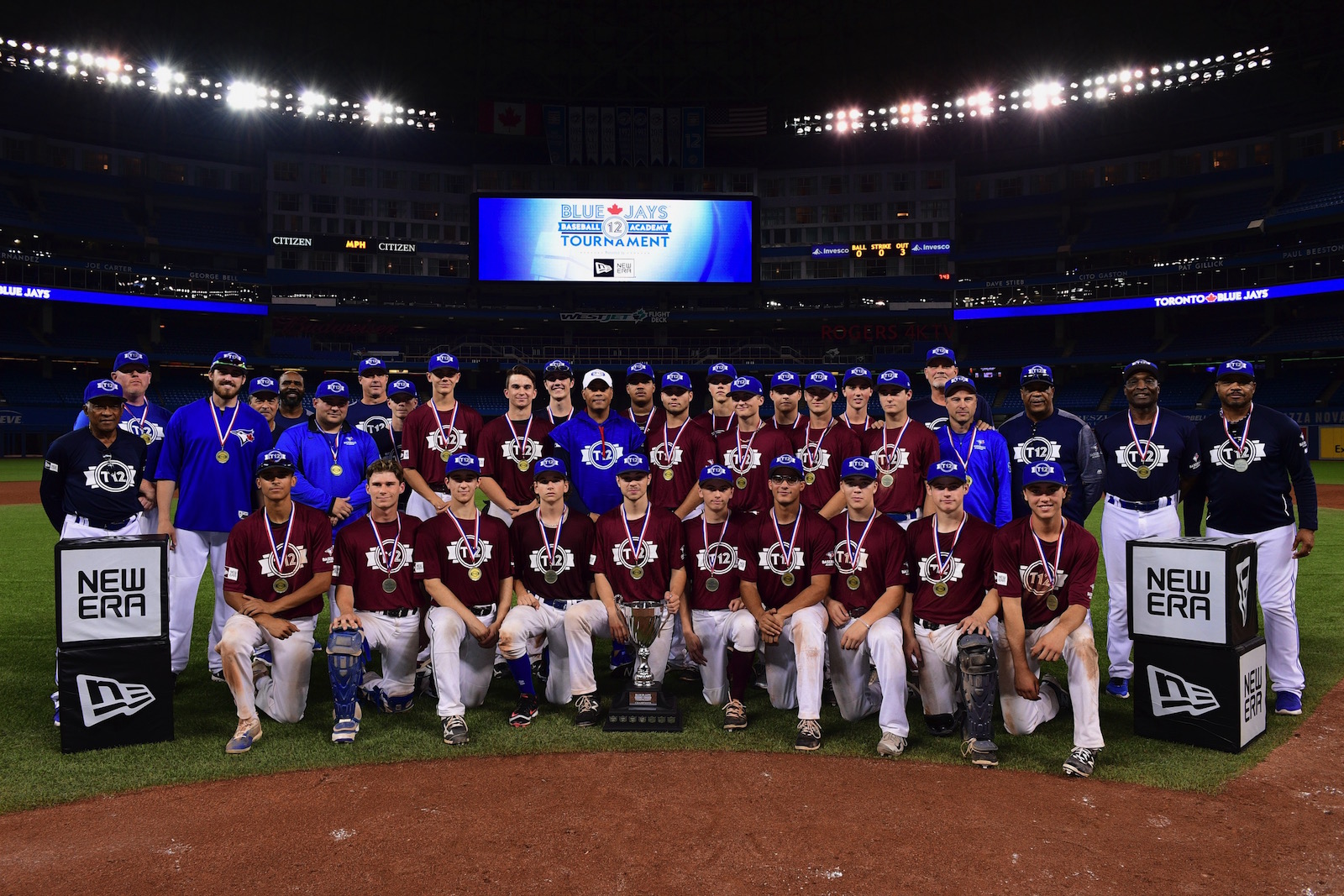 (Photo: Toronto Blue Jays/Michelle Prata)
TORONTO- For the second time in the five-year history of Tournament 12, the championship trophy is heading to Atlantic Canada.
With a daunting task of three wins in one day required to capture the championships, Atlantic Maroon borrowed two hurlers from the Futures Navy squad in the title match-up and they delivered as starter Caden Griffin (Ottawa, ON) and Brandon Deans (Mississauga, ON) no-hit Québec Blue as part of a 1-0 win to capture the crown.
Griffin started the contest and was nothing short of dominant throughout his five-inning outing as he registered nine strikeouts and walked just two before leaving the game in a scoreless tie.
Atlantic pushed across the game's only run in the sixth on Jake MacKinnon's (Mineville, NS) RBI groundout that plated Max Grant (Fredericton, NB) from third base.
After that it was up to Deans who recorded five straight outs before issuing a walk in the seventh. Deans then induced a pop out to MacKinnon at short who recorded the final out to secure the victory.
With a taxed pitching staff, Québec Blue relied on four different pitchers to get through the contest and limited Atlantic Maroon to just four hits and four walks while striking out seven batters.
Atlantic Maroon SS/OF Micah McDowell (Coldbrook, NS) picked up Tournament 12 MVP honours after hitting .308 and stealing three bases throughout the week.
Tournament 12 (T12) is a national amateur baseball tournament held at Rogers Centre hosted by the Toronto Blue Jays Baseball Academy. The goal of T12 is to provide a showcase opportunity for the best 160 amateur baseball players born in Canada, with college eligibility. T12 acts to centralize the best Canadian baseball players, with the intention of exposing them to as many pro and college scouts as possible.
For more on Tournament 12, visit bluejays.com/T12.